Activities@Brajdham Farms
Learn the art of spinning a wheel to make khadi out of cotton with our Charkha expert.
Also known as a stone grinder, atta chakki was used for grinding whole wheat or other millets to create flour since ages. Indulge in the art of making atta/flour out of whole wheat and pulses from our farm.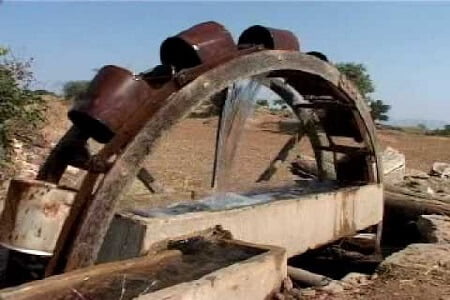 Rahat is a form of ancient irrigation system used earlier to provide water to the crops. Think of this as an ancient form of tube well with matkas attached to a rotating wheel. Explore this art form only at Brajdham Farms!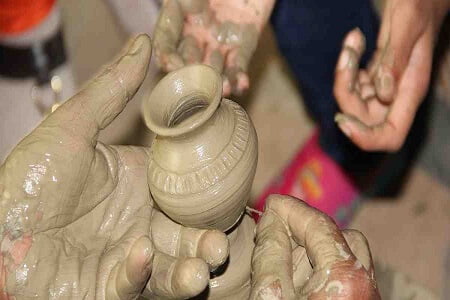 Get down and dirty with one of the most fun and relaxing activities. Feel free to create your own masterpiece with guidance from our pottery experts and take away your piece of art as memorabilia of good times at Brajdham Farms.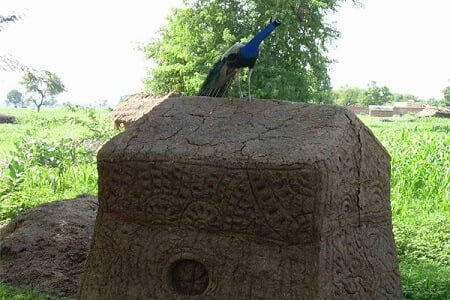 It is a little storage room made from cow-dung cakes which would surely give you the authentic vibes of rural life.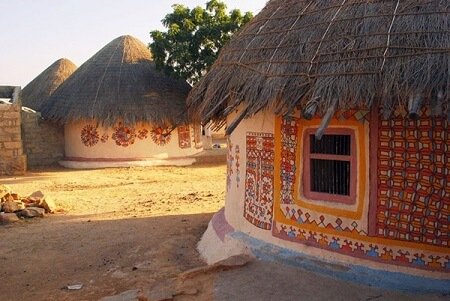 One of the rural solutions for storage space, Bongas are mud houses with thatched roofs which are known for storing animal feed and fodder. These are circular in shape and their structure is known to provide stability and extensive response to weather conditions as well.